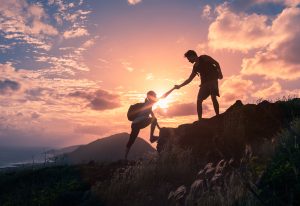 Employee Assistance Programs
We can work with your organization to design a customized program that best meets your needs. We provide counseling services to your employees when they need it most. Many of our clients structure programs that provide 3-5 free visits for confidential counseling concerning relationship problems, depression, anxiety, financial struggles, marital problems, or family issues — just about anything that would prevent them from being at their best at home and at work. We can also provide onsite counselors when needed following a traumatic event such as workplace violence, a severe accident, or the death of a fellow employee.
In addition to helping employees, we provide a helpful "lifeline" to managers who may need some help in handling a tough situation with an employee. They may not even know how to approach a troubled employee, and you probably don't want them trying to provide counseling services that are beyond the scope of their role as a manager. Your managers will thank you when they know that helpful professional advice is just a phone call away.
We can also provide advice on how to handle tough situations such as an impending layoff, or the termination of an employee that is of concern. Whether you are terminating one employee, or laying off a number of people, we can help plan staff reductions so that the process is handled in a safe and dignified manner.