COVID – 19
How to Cope with Stress Related to the Coronavirus Outbreak
The events of the last few days have caused additional stress and panic for everyone. Understanding the CDC and wrapping your head around a pandemic takes a quick minute as we say in Texas. The difficulties created by job losses and school closures has had a tremendous impact on Texas families and will continue to put a strain on relationships as we all navigate towards solid ground during these challenging times.
We are expanding our online Telemental Health therapy program and adding additional counselors who will be available from 7:00am to 10:00pm Monday through Friday by online appointment to provide counseling, coaching and behavioral health services to adults, children and families throughout the entire great state of Texas online.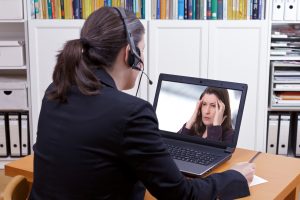 Online Therapy
Online therapy provides a unique way to obtain counseling services no matter where you are, and sessions can be scheduled at a time that is convenient for you.  Due to state regulations, we can only provide online therapy to residents of Texas, but this offers a unique opportunity for those clients who live in remote locations.  Many of our "in-person" Dallas area clients use online therapy to continue treatment while they are traveling, or in order to meet their unique scheduling needs.  If interested in online therapy, contact our office at 469-646-6350 to learn more.  If you reside outside Texas, considering contacting us for executive coaching and/or consulting services.